By Dr. Rubina Tahir, co-founder of The Positivity Charge
Standing is better than sitting, it's hard to argue that.  I am going to bet that some of you out there are thinking 'well I exercise regularly, so I am not worried about a sedentary lifestyle'.  Guess what?  Research is telling us that exercise isn't enough to beat the health effects of prolonged sitting.  We need more.  So I made the switch to a standing desk and documented my experience after 7 days.  You are going to be surprised at how big of an impact there is from adjusting your work style.  So go ahead, stand up and read this.  Here is what happened after 7 days of using the Anthro Desk standing desk system.
Less Snacking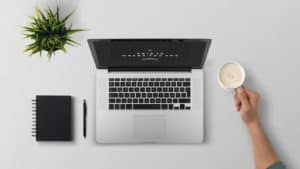 Mindless eating is mindless eating whether you are eating a bag of popcorn or an apple.  So how did standing all day get me to stop snacking?  My theory?  I was really focused on my work, not thinking about my next break, or needing a minute to take breather.  Standing posture felt energetic and it was easier to control breathing patterns.  This made it easier to work and subsequently not think about using distractions to get a quick 5 minute break.  I drank a lot of water, took a lunch break, and wasn't starving leading up to lunch.
 Use A Floor Mat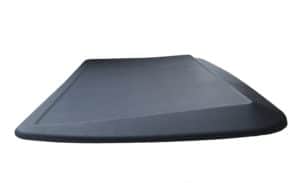 Let me tell you, I was ready to leave my heels in the closet while I used this standing desk!  I had on a pair of running shoes with flats on standby to optimize comfort.  About an hour into the day I noticed my feet starting to feel a little achy.  I quickly put down the AnthroDesk ErgoSlant ergonomic anti-fatigue floor mat.  Turns out I didn't need to leave my heels in the closet because this particular type of mat is designed to help improve posture, reduce back pain, and counter negative effects of heeled shoes.  If you know me, you know I love research and according to 2 published PubMed studies it has been shown that "sloped surfaces create a favorable postural variability in both pelvic and lumbar spine angles".  Translation:  your posture is protected!  In addition Slanted surface can also be reversed to provide incline or decline and encourages healthy micro-movements while standing which means no foot pain!
 More Energy, Less Obesity
The standing desk felt like I turned an energy switch ON in my body.  There were no opportunities for me to get lazy, or too comfortable.  I really didn't feel like I needed a midday nap!  The rationale behind this is easy.  Your muscles are in an active state and your body is engaged, releasing endorphins.  You burn a lot more calories while standing than you do while sitting. Over a long period, and with regularity, the difference will start to show as you tend to add on weight with the reduced amount of physical exertion and activity involved in sitting down.
Investing In My Health
Read these health headlines:
–"Prolonged Sitting Linked to Breast and Colon Cancers"
–"Sitting for long periods of time have been associated with a reduction in the effectiveness of glucose level regulation in the bloodstream"
-"British researchers carried out a study on bus conductors who have to stand through the job and drivers who sit most of the time. The latter group of people experienced more heart attacks than the former"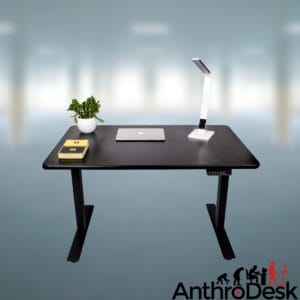 Does this concern you?  Well it should.  I decided that I must continue to invest in my health.  When you reduce your chances of suffering cardiovascular diseases, obesity, cancer, and diabetes by spending more time standing than you do sitting, you directly influence the risk of mortality. You become less exposed to these health dangers, and you have a lower mortality risk than someone who spends more time sitting.
Ultimately, other factors can cause the health risks listed above, but standing instead of sitting helps you to eliminate at least one specific threat. If you have become accustomed to sitting, you can ease into the process slowly – start by purchasing a standing desk to handle activities you would usually sit for.
 It's a workout
How hard can standing really be, right?  I like to think I have mastered the ability to be in the up-right position.  BUT- don't take that for granted.  Standing all day is actually a workout and you will be sore.  I went the first day without taking a break, which lesson learned was a mistake. The risk is that your body will get worn down by working your muscles far longer than you're used to.  The good news about the Anthro Desk system is that for an electric desk, the speed in which it moves is approximately 1″ a second up OR down.  So you can switch up the standing and sitting while your body gets used to it.  Already have a desk?  Then check out the ErgoConvert Electric Sit Stand Desk Converter.  Such an easy way to revamp your already existing office!